Meet Dr. Steve Scherr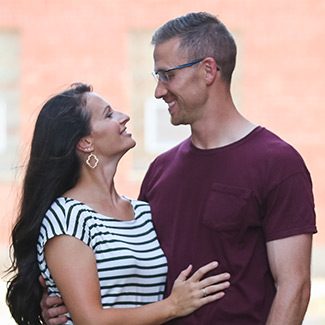 Years ago, Dr. Steve was applying to medical school and found himself suffering from chronic headaches—in fact, nothing seemed to work until his wife suggested he go to a chiropractor. Chiropractic soon became the only thing that relieved his pain and changed his mind about how he could help people.
At Great Plains Clinic of Chiropractic, Dr. Steve enjoys helping patients that have been failed everywhere else and have run out of hope because he knows exactly how that feels. After 9 years of practicing, he also knows that hope is out there and he'd like to give it back to his patients through his natural, focused and effective care.
An Education in Chiropractic
Dr. Steve attended Palmer College of Chiropractic and graduated Summa Cum Laude as a Presidential Scholar in 2008. While in school, he landed an internship that gave him more exposure to practicing doctors in the field. That exposure instilled a confidence in him that he carries into his work to this day–he knows he has the ability to help people live their best life.
In 2009, Dr. Steve and his family came to Lexington with zero connections and an intention to build a company that would help many people. He has succeeded in creating a family-friendly practice while nurturing his own brood; which includes his wife (who was his high school sweetheart!) and four children. As you might have guessed, family is extremely important and it's evident in the atmosphere at Great Plains Clinic of Chiropractic.
Approach to Chiropractic
Dr. Steve promises to earn your trust. His patients come from various backgrounds with numerous types of musculoskeletal pains in need of attention. He listens to your story and uses what's necessary to cater to your specific individual case.
EXPLORE CHIROPRACTIC »
Learn More About Dr. Steve
Our team would love the opportunity to help you and your family achieve your goals in health. To get started today, contact our practice to book your first appointment.
We look forward to meeting you!

Chiropractor Lexington | (308) 324-6000