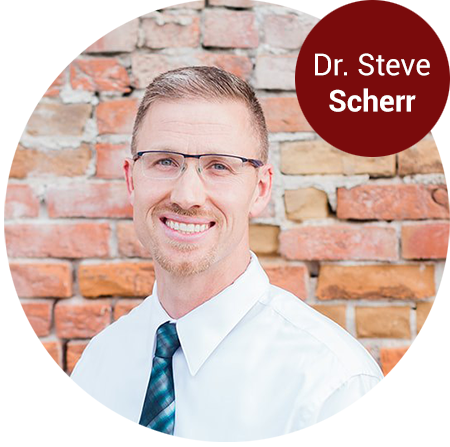 Lexington Chiropractor for Whole Body Health
Discover Focused Care at Great Plains Clinic of Chiropractic
Are aches and pains getting in the way of doing activities that enhance your quality of life? Lexington chiropractor Dr. Steve Scherr has been helping patients just like yourself experience total life improvement at Great Plains Clinic of Chiropractic. His goal is to help you create and reach your own individual whole body health goals through simple and effective natural treatment. If you feel like you've been failed everywhere else, Dr. Steve will assure you that it's not too late.
Whether you're dealing with headaches, neck and back pain, sciatica, fibromyalgia or numerous other conditions that decrease quality of life, there's something for you at our practice.
Quality Chiropractic for Patients of All Ages
At our practice, we believe there is no such thing as an age minimum or limit to experiencing the benefits of chiropractic adjustments. The body can experience trauma, injury, or spinal degeneration that can be corrected through chiropractic care. Patients will experience less strain on the muscles, ligaments and nerves allowing for symptom relief, better sleep, improved range of motion and an overall sense of well-being that enables them to function more efficiently.
Dr. Steve sees his patients as individuals and treats them as such! His techniques are chosen based on what is most beneficial to each specific person. Using gentle, hands-on treatment, many patients begin to feel immediate relief.